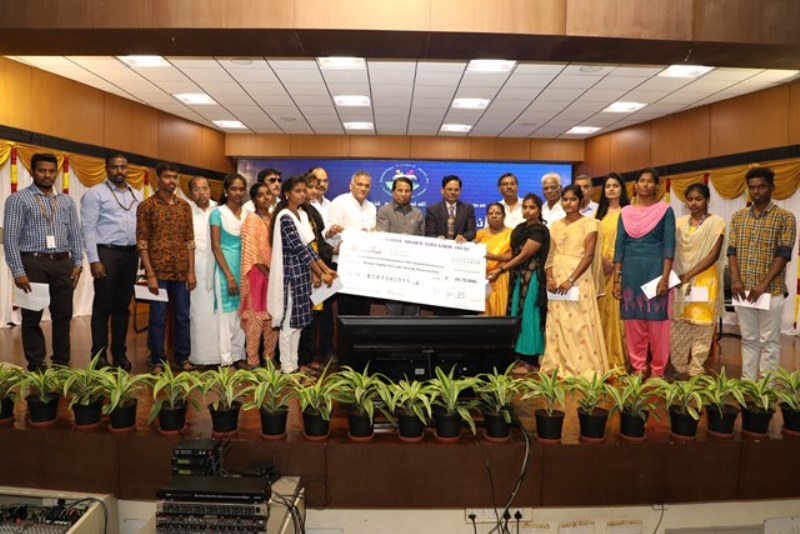 UHET welcomes donation from individuals, foundations and private business who wish to support our work in the form of a cheque, cash or demand draft. Your generous donations enable us to educate and empower thousands of less privileged students and help us realize our vision for India. Donations of cash can be made as one-offs or over several months during the year. All change begins with an individual and it may be from you too. Even a small donation and support goes a long way in helping the underprivileged to have a brighter future. Your compassion enriches their life in more ways than you will ever know! As UHET is registered charitable trust, donations are tax deductible to the extent permissible by law.
You have power to bring change: Donate Now
Give now to educate a young mind :
Donate to educate underpriviledged young people.
With your support we can:
UHET provides an opportunity for individuals who have a passion to contribute in social development and want to transfer lives through education. We invite you to Sign up / Register for PARTON programme to extended yours valuable support.<br>
You may donate to UHET and become a UHET-PATRON.
Making a one-time donation or sponsoring a student on behalf of someone is a great way to tell them you truly care, and they are always in your mind and heart. Endowment scholarship is major gift to fund scholarship in the name of the donor. The Board of Trustees decided to have the endowment who ever donate INR. 5 lakh and more.